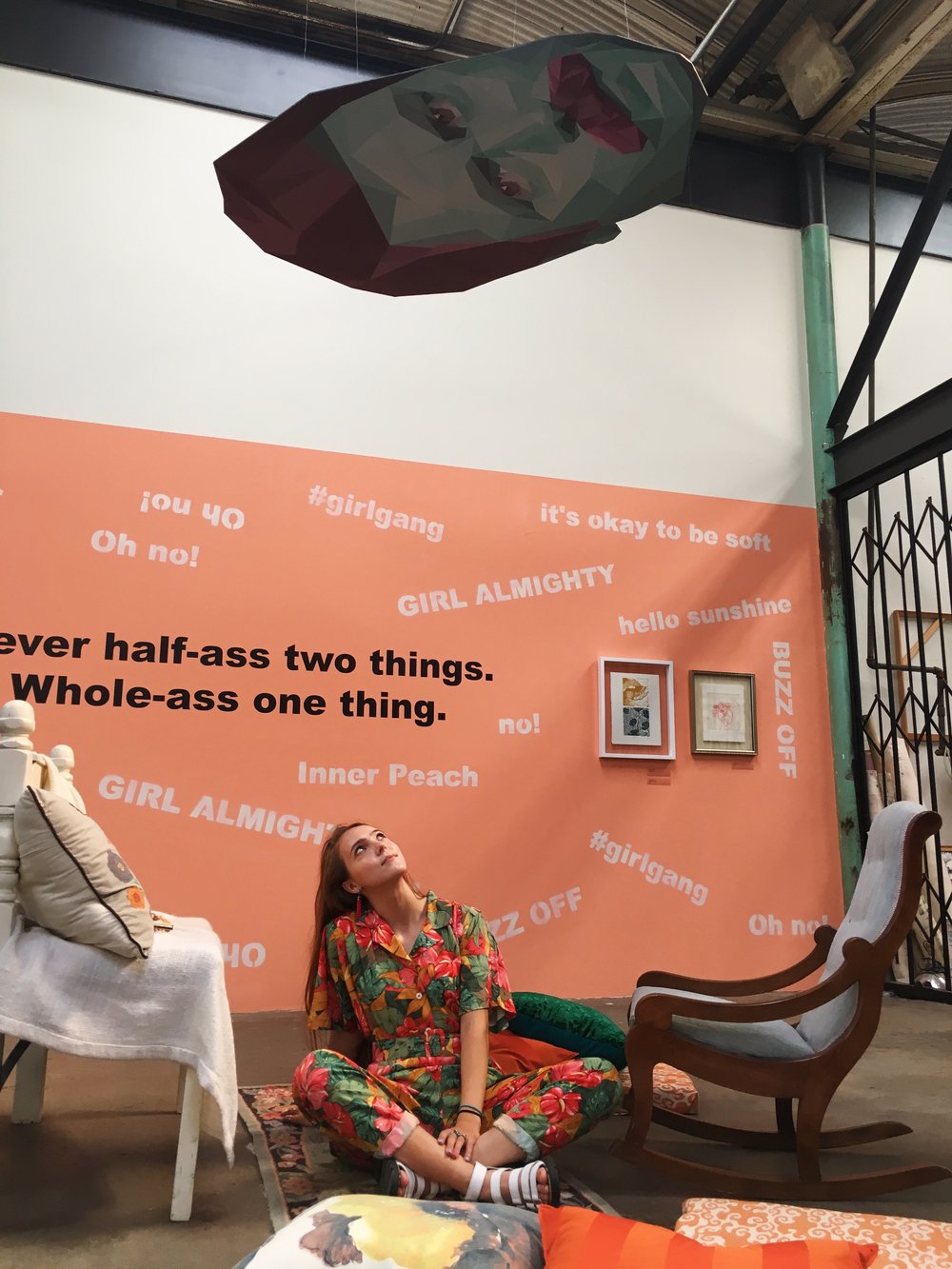 My peach section of the exhibition displaying prints, Giant Ron, and the launch of my new brand, Inner Peach Design.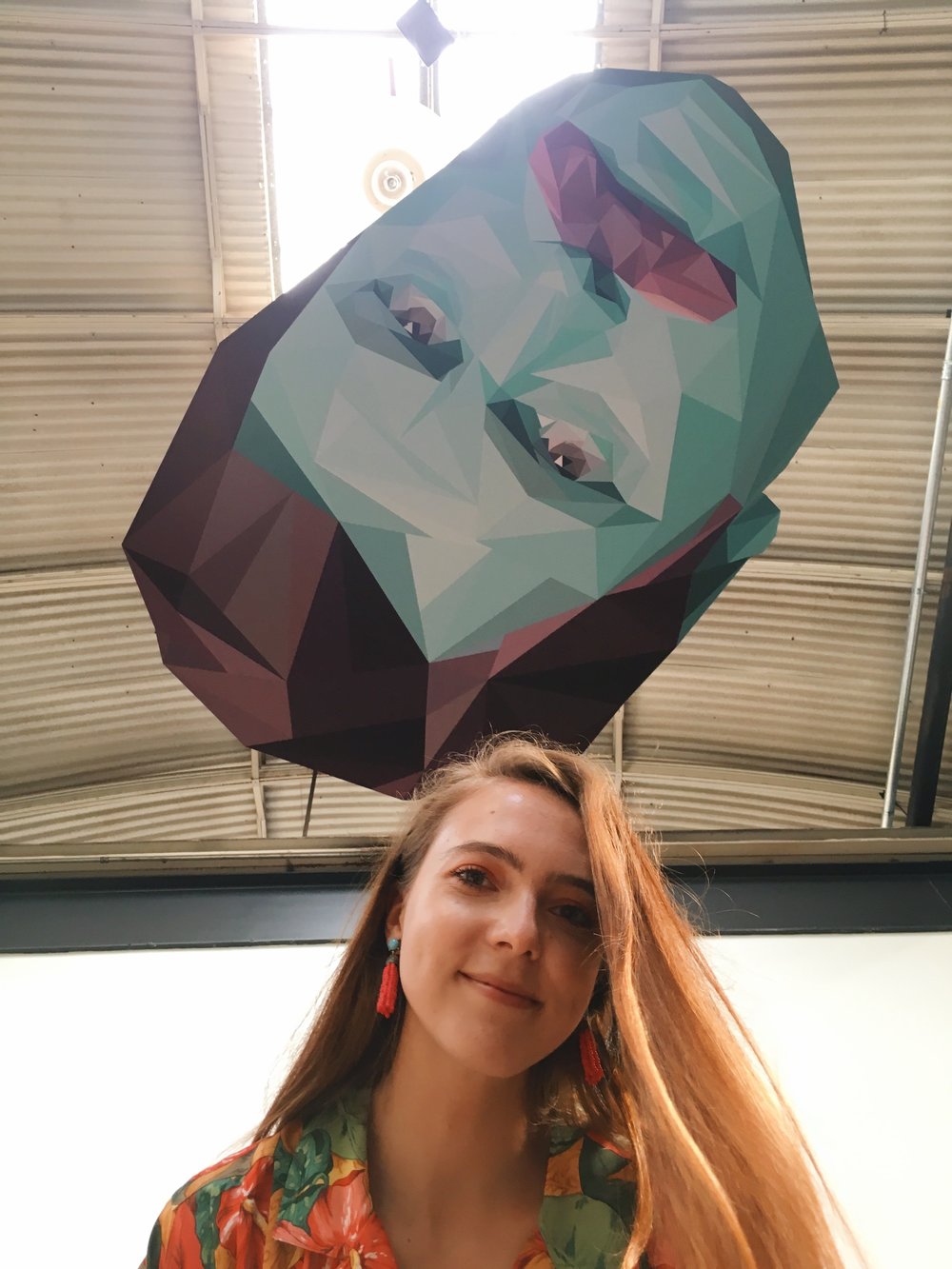 Giant Ron: about 4ft tall, made entirely out of triangles, and hung from the ceiling.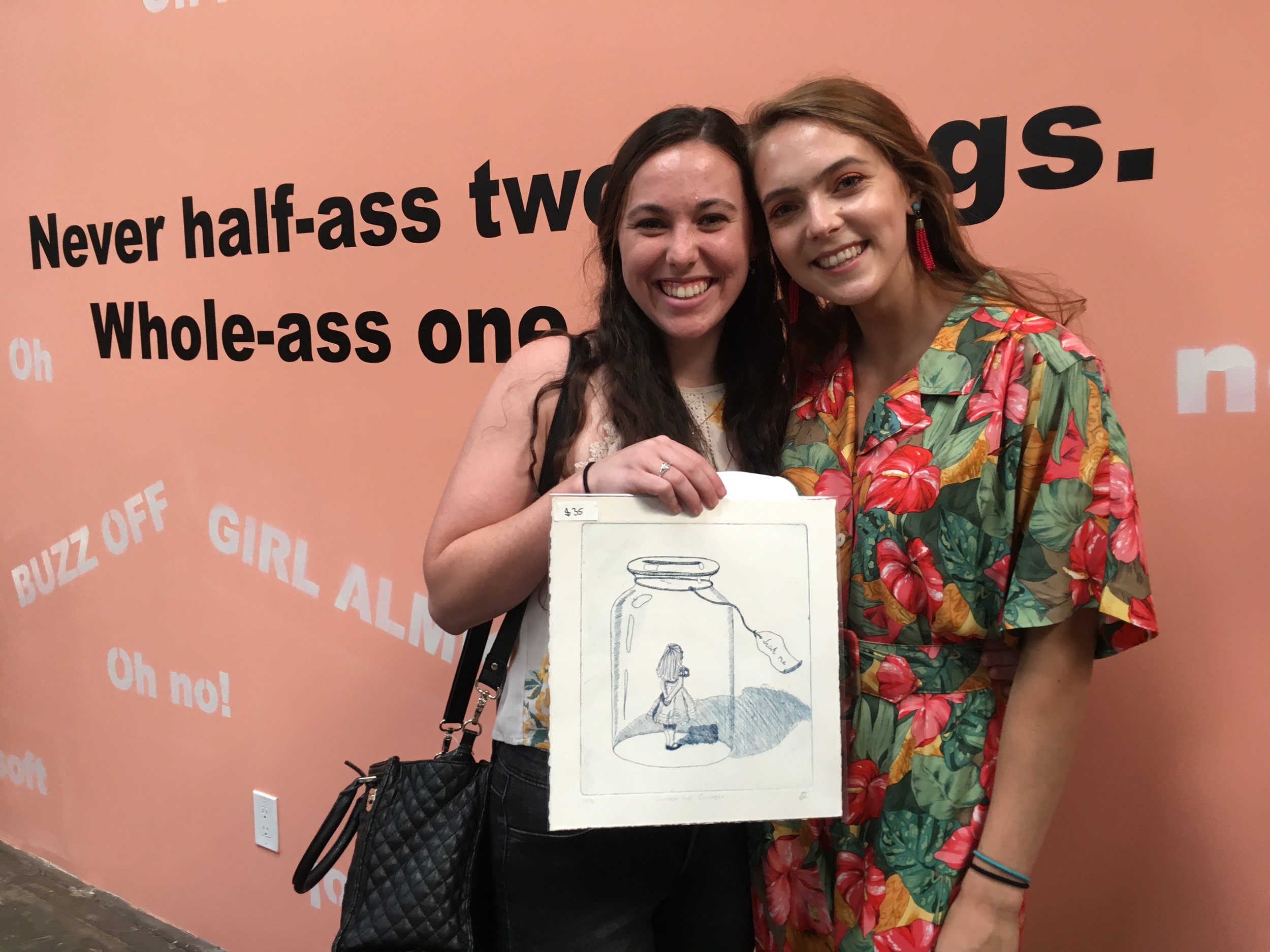 Sold some original work to amazing people.
I wanted my section to feel like a welcoming space where you can sit or lay down and stare at Giant Ron.
Our entire "Art Survival" class with professor Andrea Harris.